In the community
We support a variety of initiatives that strengthen communities across Canada.

Our history of caring
Supporting charitable organizations and initiatives across the country is one of the ways our companies give back to Canadians, yet it's more to us than simply writing a cheque. We also engage our employees in volunteering opportunities, workplace campaigns and corporate donations so we're all connected by a shared sense of responsibility to give back and help build stronger communities.
Canada Life's contributions across Canada in 2021
$10.1 million

in support of community initiatives

$2.4 million

raised by employees for United Way and other charities
Imagine Canada
In Canada, as an Imagine Caring Company, we support the principles of corporate citizenship and benchmarks for community investment established by Imagine Canada. We're proud to contribute a minimum of one per cent of average pre-tax profits in support of non-profit, charitable and community organizations each year through cash, in-kind contributions and employee volunteerism. As a founding Imagine Caring Company since 1988, we have contributed more than $200 million to Canadian communities. This includes $10.1 million in charitable donations in 2021.
Stronger Communities Together
Our approach looks at all the ways we can support communities to help them reach their potential every day.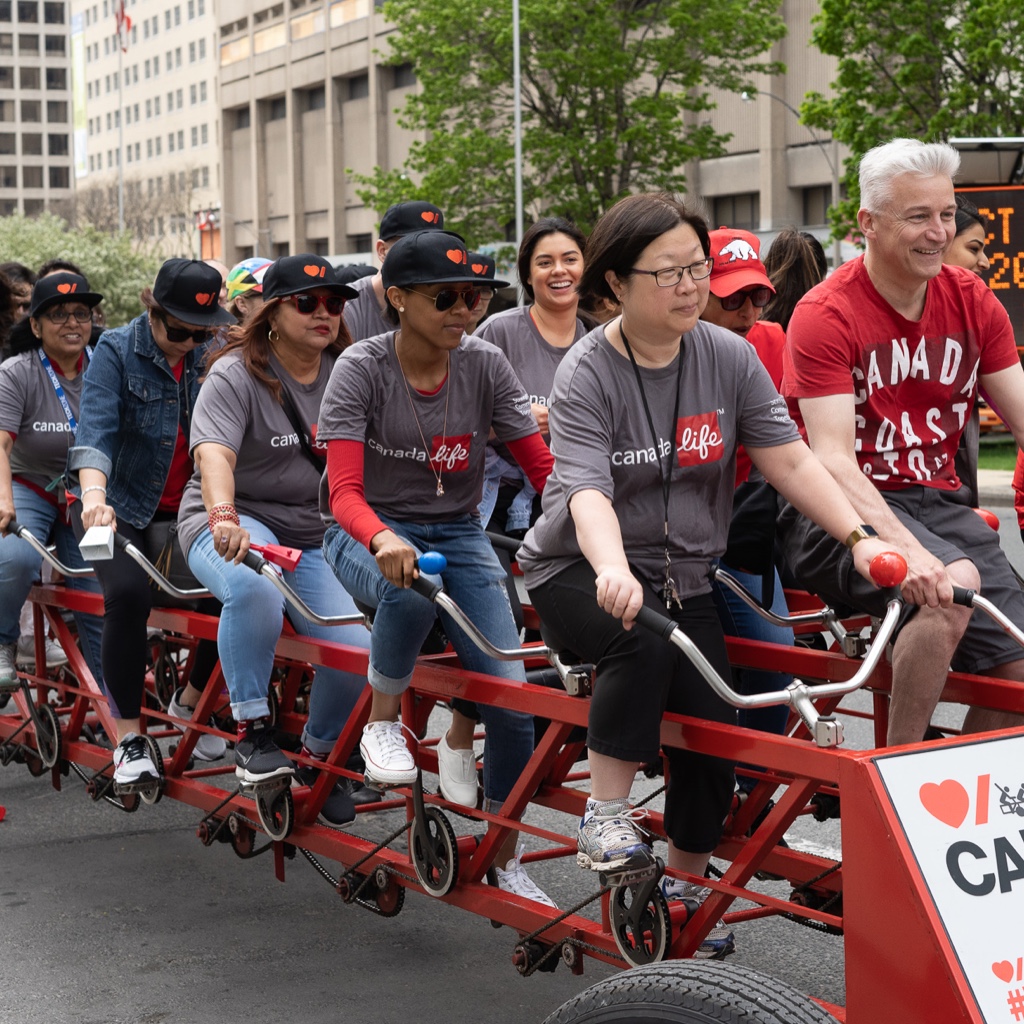 Support
We support initiatives that align with our core values and that benefit Canadians from coast-to-coast.
During these unprecedented times, we are focused on working with our existing community partners – and we are not currently accepting new requests for support. We thank you for your interest in our program, and invite you to check back with us in the future.
2021 Public Accountability Statement
From providing financial support for community initiatives, to being recognized as a leader in sustainability, our aim is to positively impact the world around us.
2021 Public Accountability Statement

Contact us to request a physical copy of our Public Accountability Statement.