Mortgage refinancing
November 2022 – 15 min read
Key takeaways
Refinancing involves paying off your mortgage and replacing it with a new one with different terms.

There are many reasons people choose to refinance, like paying for renovations, another property or other savings goals.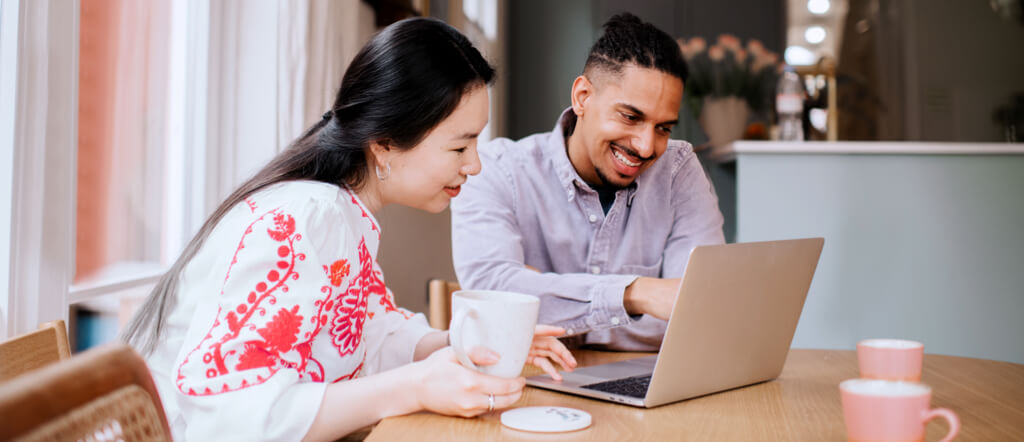 When should you refinance?
A common reason to refinance is to get a lower interest rate.
When rates changeOpens in a new window, you could consider refinancing to get a lower rate and in turn pay less in interest each month. While this is a common motivator, it's not the only reason people consider refinancingOpens in a new window. It may also be an option any time you may need to access your home equity, or in other words, reduce monthly debt payments to free up some money for your next major purchase or project.

Paying for home upgrades or renovations

Buying more property, such as a cottage

Putting money towards other financial goals

Paying off high-interest debt
How much could you receive?
Under current regulations, you could borrow up to 80% of the appraised value of your home.
From that amount, you must deduct:
The balance on your mortgage
Your total home equity line of credit (HELOC) amount (if applicable)
Any other loans secured against your home
Essentially, the more money you've paid into your mortgage, the more cash you can access through refinancing.

Let's look at an example. Let's say your home is worth $850,000, and let's assume that you've been paying down your mortgage for some time, so that you only have about $500,000 left. In this scenario, 80% of the value of your home would be $680,000 and because you still have $500,000 left to pay, this means you can access about $180,000 in equity.
This example is for illustrative purposes only. Situations will vary according to specific circumstances.

Final things to think about
If you're thinking about refinancing, there are some factors to weigh before making your decision:
The impact on your credit score

When you refinance your mortgage, you're essentially paying off your existing loan and taking out another. Any time you apply for a loan, your lender will make a hard credit enquiry (or "pull"), which will impact your credit score, and be visible to other lenders. However, keeping up with regular mortgage payments will help strengthen your credit score. This impact is something to keep in mind if you're thinking of applying for any other loans soon, such as a credit card of line of credit.

Prepayment penalties

Your lender may charge you a pre-payment penalty for refinancing. Depending on how large this penalty is, it may not be financially worth breaking your contract, as the amount you'll receive will be much less after the penalty.

Other options for your mortgage

It may be that after thinking about refinancing, you're not sure it's the right move for you. In this case, there may be other options to consider, such as renewing your mortgageOpens in a new window instead.

The information provided is based on current laws, regulations and other rules applicable to Canadian residents. It is accurate to the best of our knowledge as of the date of publication. Rules and their interpretation may change, affecting the accuracy of the information. The information provided is general in nature, and should not be relied upon as a substitute for advice in any specific situation. For specific situations, advice should be obtained from the appropriate legal, accounting, tax or other professional advisors.