Should you consider winter house hunting?
December 2021 – 15 min read
Key takeaways
While spring and summer might be the traditional homebuying months, there are many reasons to consider house-hunting in the winter.

There are benefits to looking in the off-season, including less competition and the potential for better deals.

If you're thinking about buying a home in the winter, there are some additional things to keep in mind as you start your search.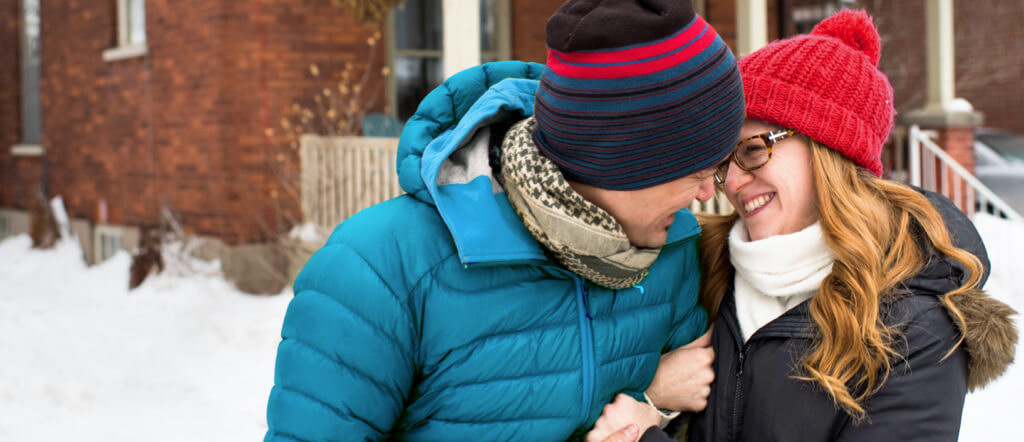 Is winter a good time to buy a house?
If you're thinking about buying a house, you might have heard that spring or summer are the prime homebuying seasons.
While it's true that May through August tend to be the busiest months for home sales, that's not to say that the market stops altogether once the temperature drops. This is especially true since the start of COVID-19, as the demand has exceeded supply in many major markets. A recent report from Royal LePageOpens a new website in a new window - Opens in a new window showed that 79% of realtors would advise clients to sell in the winter rather than wait for spring, compared with 64% who gave that answer before the pandemic.
With the chillier days and longer nights, looking at properties might not seem so appealing, but there are many reasons to reach for the thermals and persevere.
Benefits of winter house hunting
Less competition
Not everyone is prepared to brave Canadian winters to view houses, which can work to the advantage of those who are. This means you may not encounter busy open houses, and can avoid competition with other buyers to book a viewing. Not only can you see more houses this way, but this also means less time pressure and competition when you do find a house you like. It's also less likely you'll encounter a bidding warOpens in a new window, which can help when it comes to maximizing your budget.
Highly motivated sellers
If someone is selling their home during the winter, this could be because they're highly motivated. They may really want to sell their house quickly, due to financial factors, a change in family circumstance, or other reasons. With this in mind, you may be able to bid for the house at asking price or you may even be able to offer less than listing price in exchange for a quick sale.
More support from your realtor
One of the advantages of house hunting during the off-season is that real estate agents tend to be less busy. While in the spring and summer months they may be juggling multiple properties, clients and offers, the slower months mean they have more time available, which can be especially helpful if you're buying your first home.Opens in a new window A shorter wait time between responses could help you close on a good deal or mean you're the first to book a viewing. You may also find the lawyers, mortgage brokers and even moving companies are slower in the winter too, which can all work to your advantage.
You can jump start renovations
The wintertime is also traditionally a slow season for many tradespeople. The warmer weather often kickstarts home renovations, spring cleaning, and a multitude of outdoor tasks that can see trades companies book up quickly. If you buy in the off-season, you may find they have better availability, so you can get a jump start on interior home improvements that can be done during winter months such as painting, replacing light fixtures, upgrading countertops or appliances, flooring, redoing backsplashes, kitchen cabinetry and more.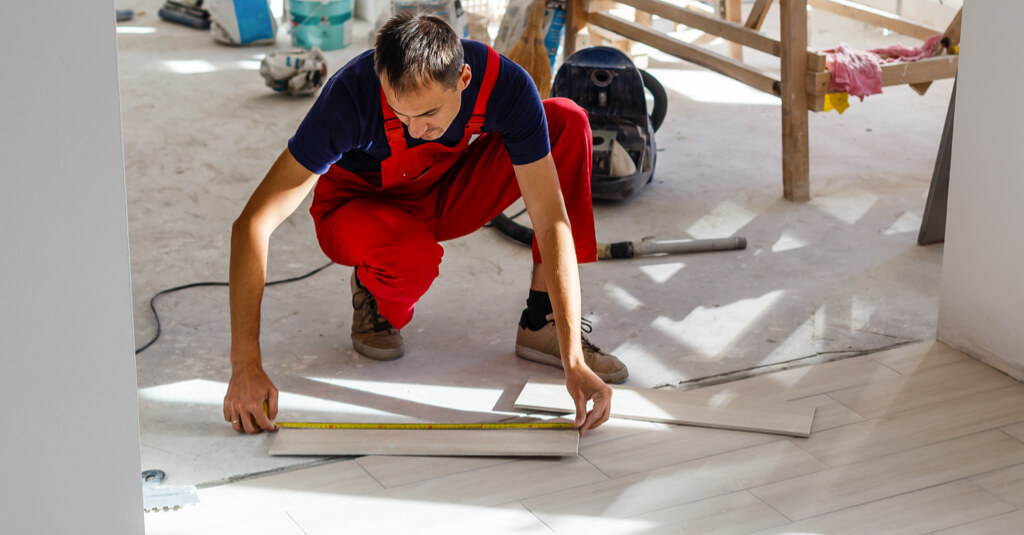 Things to think about
You'll still need to hire a home inspector
Snow and ice can hide serious problems with a property, so while you might be looking for a quick close on a deal, make sure you don't skip the home inspection. Snow might mean you're unable to get a good look at key foundational elements like the driveway, roof, patio, or porch. A home inspector will catch things that the average homebuyer may miss, which could make all the difference when it comes to making an offer.
Who else is making themselves at home?
Many folks like to enjoy the winter months by staying at home and 'hibernating'. Unfortunately, the local wildlife likes to find warmth and respite during this time of year, too. During the winter months, critters like mice, rats, bats, and raccoons can sneak into basements, attics, and crawl spaces to avoid the bitter cold. A good home inspector will be able to find an infestation, but signs of these unwelcome house guests might be easier to spot during the winter months.
Be wary of winter curb appeal
Between crisp snowfalls, winter lights and holiday decorations, it's easy for homes to look picture perfect to prospective buyers. However, it's important not to let these distract or mislead you. For example, while big, long icicles hanging from the roof might make the home look pretty, they could also mean that the home is losing a lot of heat and has issues with insulation. Similarly, when you're inside, keep an eye on things like condensation on the windows and consider whether you'll need to replace these with high-efficiency ones. You might also want to pay attention to the overall temperature and if you find yourself comfortable during the viewing. If not, you may want to look at the thermostat settings to see how this could impact your heating bills in the future.
The logistics of moving in the winter
Professional movers might be easier to come by during the colder months, but there's still the practicalities to think about. Having doors open for long periods of time, lifting heavy items in cold weather, and carrying furniture and boxes over slippery ice and slush are just a few things to think about on the actual day. In terms of timing from a wider perspective, you might find that moving clashes with the holiday season, meaning you miss out on social plans and get-togethers. If you have children, a wintertime move can also mean moving during the school year, which can potentially cause some disruption.

What's next?
Speak to your realtor about buying in the winter, and see if this could be an option for you.


If you decide the time is right, ask your advisor to help with financing before you begin your search.
The information provided is based on current laws, regulations and other rules applicable to Canadian residents. It is accurate to the best of our knowledge as of the date of publication. Rules and their interpretation may change, affecting the accuracy of the information. The information provided is general in nature, and should not be relied upon as a substitute for advice in any specific situation. For specific situations, advice should be obtained from the appropriate legal, accounting, tax or other professional advisors.