Prescription drug coverage for your employees
Affordable and sustainable
Drug plans that work for you and your employees.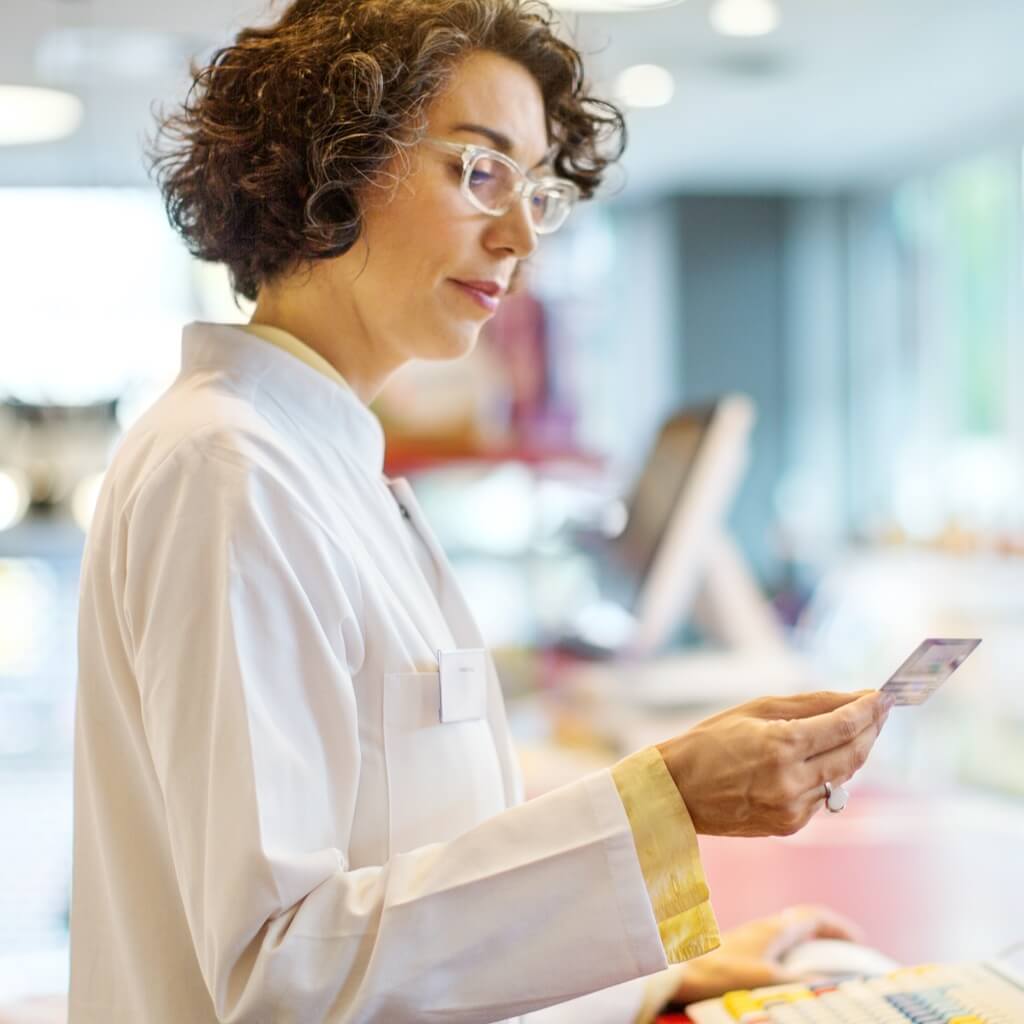 Happy, healthy workforce

Employees have access to the medications that can help them live full, productive lives.

An employee essential

Around 78% of people with prescription drug coverage make a claim each year.

Works for your bottom line

Strategies to ensure comprehensive coverage at a sustainable cost to your business.
Why should employers offer prescription drug coverage?
Many Canadians don't have their prescription medications covered by their provincial health care plan. Without prescription drug coverage, your employees will need to pay out-of-pocket for many essential medications, which can cost thousands of dollars a year.
Workplace prescription drug coverage helps you to take care of your employees' wellbeing.

How does Canada Life help my business keep prescription drug costs down?
You want to offer your employees comprehensive coverage, but you're also conscious of the rising cost of prescription drugs. Our DrugSolutions program helps you provide the care they need at a price you can afford.
Our standard plan options include:

SMART, comprehensive drug reviews

New drugs and indications are assessed for cost-effectiveness and treatment efficacy to determine if they are eligible for coverage.

Incentivizing generic alternatives

Enhanced Generic Substitution helps keep costs affordable by limiting coverage to that of the lowest price generic alternative.

Right drug at the right time

Prior authorization helps ensure claims for certain drugs are approved only when specific criteria are met.

Support for complex or chronic conditions

Health Case Management provides an extra level of personalized support to employees with more complex conditions.
Other ways we can help you keep costs down include:
Keeping dispense fees in check

From coinsurance options, making the deductible the dispense fee and encouraging 3-month prescriptions, we have a variety of ways to help you manage this cost.

Appropriate medical cannabis coverage

More than 300,000 Canadians have chosen cannabis for medical treatment. Offering this coverage will help you give employees with certain conditions a new avenue to pursue alternative treatments.

Simple, balanced plan for medications

By switching to the TELUS Complete Formulary, your company could save up to 9% on drug costs while still offering appropriate coverage for your employees.
Related to prescription drug coverage for your employees
Explore more from Canada Life