Travel medical insurance
April 2022 – 15 min read
Key takeaways
Your usual health insurance may not cover you while you're travelling

Travel medical insurance can help cover medical emergencies while you're away

Travel medical insurance can be purchased as part of your other health coverage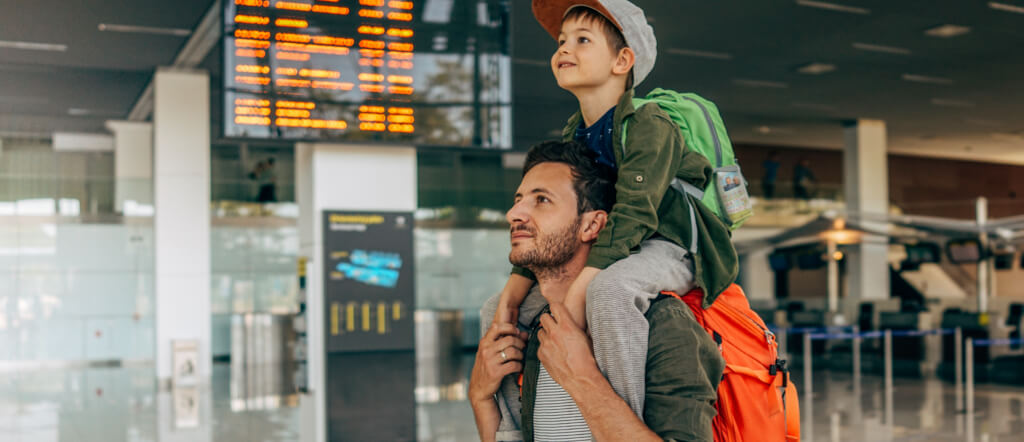 What is travel medical insurance?
When you travel outside of province or outside of Canada, the health insurance coverage you rely on when you're at home (whether government or individual) may not cover you for accident or illness – and if you are covered, the amount may be much smaller.

This means that if you get hurt or become ill while you're travelling, you'll be responsible for any medical bills you incur. This can become very costly, very quickly, and some hospitals may even require upfront payment before they'll treat you.

That's where travel medical insurance comes in.
Travel medical insurance is different than trip cancellation insurance, which can cover the cost of your flight or hotel if you have to cancel.

When do you need travel medical insurance?
Anytime you're leaving your province – even if it's just for a day trip – you should consider getting travel medical insurance. This is because the second you cross that provincial border, you may no longer have the same coverage as you did at home.

This means you need it when:

You're travelling outside your home province or territory
You're travelling to the USA
You're travelling internationally
What does travel medical insurance cover?
It can vary between plans, but these are usually covered:

Emergency care, like an injury or a sudden illness like heart attack or appendicitis

Medical evacuation, either home to Canada or the nearest place with the right level of medical care

Repatriation if you pass away

Medical costs up to a maximum amount, which can vary depending on your plan


Pre-existing conditions, although pre-travel stability periods may apply
What doesn't travel medical insurance cover?
Again, it varies but these are pretty standard exclusions:

Injuries or death caused by high-risk activities, like skydiving or scuba diving

COVID-19, although some plans – like Canada Life's Freedom to Choose™ health and dental insurance – may provide coverage

Certain destinations, particularly if the government has issued a travel advisory

How do you get travel medical insurance?
There are a few different ways to get travel insurance:

Your workplace or group benefits plan
Your individual health and dental insurance plan, where it may be offered as additional coverage (For example, Freedom to Choose health and dental insurance allows you to purchase it as an add-on to your health insurance, often for just a few extra dollars a month)
A credit card that includes travel insurance coverage
A company offering single trip travel policies

What kinds of travel insurance can you get?
Annual or multi-trip travel medical insurance
This can cover any trips you take over an entire year, and is a great choice for a frequent traveller


Single trip travel medical insurance
This is a plan that you buy for a specific time period, which means you're only covered for the days on your policy

What's next?
When you're planning your next trip, make sure you're covered for any health emergencies that aren't covered by your usual insurance