How does dentalcare work in Canada?
Jun. 2022 – 15 min read
Key takeaways
Not all dentalcare is covered by your government health plan


Paying out-of-pocket for dentalcare can be expensive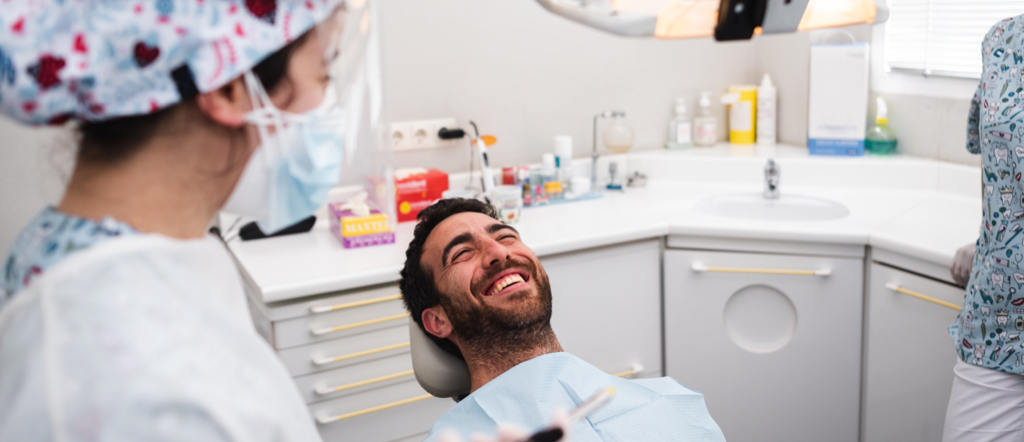 How does dentalcare work in Canada?
In Canada, we're lucky enough to have many common health needs covered by our government health insurance, paid for by our taxes.
Dentalcare, however, is generally not one of those.

This means that most Canadians either pay for their dentalcare with a workplace or personal insurance plan, or pay out-of-pocket – which can be expensive.

Are any dental costs covered by government health insurance?
This can vary, but most provincial and territorial health plans will only cover:
Dental surgery in a hospital
Tumour removal
Fracture repair

Reconstructive surgery

This means that many common dental procedures are not covered. This could include:

Routine checkup
Cleaning and scaling
Fillings
X-rays
Wisdom tooth removal

Root canal

There are a few groups of people who may have their dentalcare covered by their government plan. This varies from province-to-province, but can include seniors and low-income individuals, including children.

How can Canadians get dentalcare coverage?
What's next?
If you're part of a workplace benefits plan, check to see if you've got dentalcare coverage
Ready to get health and dental coverage?
If you'd like to explore plans and see how much they could cost you, get a quote.

This information is general in nature, and is intended for informational purposes only. For specific situations you should consult the appropriate legal, accounting or tax advisor.