Being your own boss is great – but it comes with lots of responsibility.

That includes taking care of your health and wellbeing. After all, when you thrive, your business thrives too.
Paying for routine medical expenses not covered by your government healthcare, however, can add up quickly. Dental visits, massages, prescription drugs: Without a workplace benefits plan, that's all on your shoulders – and you're already juggling enough!
That's where Freedom to Choose health and dental insurance comes in.

Our flexible plans let you customise your coverage to what you really need. This could include:
Dental

Stop putting off that filling! Get coverage for routine dental check-ups. You can also add major dental, which covers needs like crowns.

Prescription drugs

Our plans help cover the cost for many prescriptions.

Mental health services

Look after every part of your health with comprehensive coverage to see specialists like psychologists and social workers.

Massage therapy and physiotherapy

Whether you're hunched over a laptop or in a workshop all day long, our plans cover paramedical specialists – no doctor's note required.

Accidental death or dismemberment insurance

A sudden tragedy could devastate you (and your family) if you're not able to work or you pass away. This add-on coverage can provide added financial security if this happens.
Our plans start at just dollars a day
Here's how coverage could help you cover some common expenses if you had our popular Select plus plan. (For illustrative purposes only. Individual circumstances may vary.)

| | Without coverage | With Select plus |
| --- | --- | --- |
| Routine dental | $117 | $23.40 (80% reimbursement) |
| Major dental (i.e. crowns, dentures, bridges, etc.) | $642 | $321 (50% reimbursement if you add on optional major dental coverage) |
| Chiropractor visit | $60 | $20 (up to a maximum of $400 a year; $40 maximum per visit) |
| Massage | $80 | $40 (up to a maximum of $400 a year; $40 maximum per visit) |
| Physiotherapy | $110 | $70 (up to a maximum of $400 a year; $40 maximum per visit) |
| Eye exam | $190 | $115 (using $75 credit every two years) |
Note: For dental, this assumes the $25 person (or $50 per family) per calendar year deductible has been satisfied.
Here's how our quick and easy application works
Have a question as you go? We've got team members standing by to help.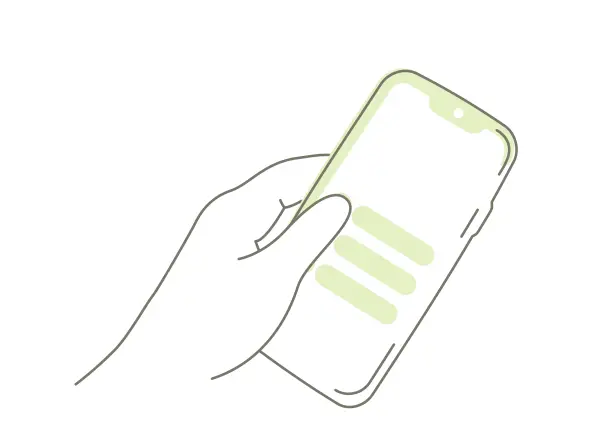 Pick a plan
Tell us about yourself / your family and any medical conditions
Enter your payment info
You're done!

Ready to get health and dental coverage?
If you'd like to explore plans and see how much they could cost you, get a quote.