If you think your provincial coverage will cover all your medical needs during retirement – think again.

Depending on your province, you may have coverage for hospitalization and doctor's visits, but there are many common medical needs that you may have to pay all or a portion of the cost out of pocket.
Many prescription drugs
Massage therapists, physiotherapists, social workers, chiropractors
Routine dental care, including cleanings, fillings and dentures
Semi private or private hospital room
Wheelchairs, CPAP machines, orthotics
Glasses, contact lenses, eye exams
Hearing aids
Out-of-country emergency medical care
That's where Freedom to Choose health and dental insurance comes in.

See why over 20,000 Canadians already put their trust in Freedom to Choose health and dental insurance

Get up to $250,000 in prescription drug coverage

No termination age, so you're never too old for coverage

Add-ons include travel medical insurance

Can include home health care and private hospital room

Can cover hearing aids, dentures and mobility devices
Here's how our popular Guaranteed plus plan helps cover some common health care costs for retirees and seniors.
Note: This plan is only available if you're leaving a workplace benefit plan, or you left it within the last 60 days.

If you're looking for other plan options, take our questionnaire to find a fit for you.

This information is for informational purposes. Terms and conditions may apply.

| | |
| --- | --- |
| Prescription drugs (optional) | 85% prescription coverage up to $1,500 per person per calendar year |
| In-home nursing | 100% coverage up to a combined maximum of $3,000 per person per year |
| Hearing aids, mobility aids and other medical supplies | 100% coverage up to the maximum outlined in the policy for approved rental or purchase |
| Chiropractors, podiatrists and other paramedical specialists | 100% coverage up to $350 per practitioner each calendar year |
Here's how our quick and easy application works
Have a question as you go? We've got team members standing by to help.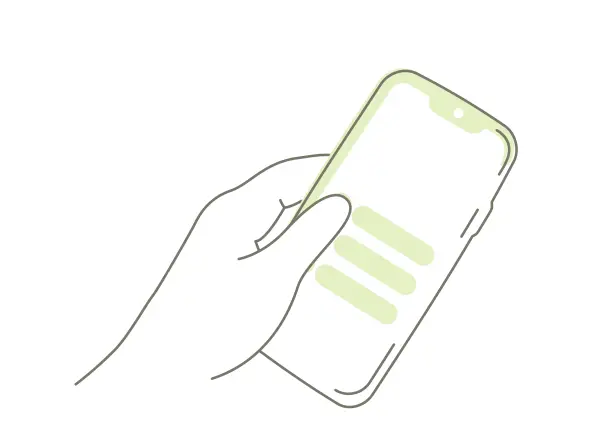 Pick a plan
Tell us about yourself / your family and any medical conditions
Enter your payment info
You're done!

Myth busting some common misconceptions about personal health and dental insurance for seniors.
"My drug costs will be covered by the government when I turn 65."

Some but not all drugs are covered. Currently between 4,500 to 6,500 drugs are covered, depending on where you live. Our plans cover over 18,000 eligible DINs. In addition, your provincial coverage may be subject to a deductible, a dispensing fee limit and eligibility dependent on an income test, which could cost more than getting individual insurance.


"I'm healthy, I don't really need insurance right now."

No one plans to get sick or have an accident. But if something unexpected happens, a serious illness or accident can cost you hundreds or thousands of dollars if you're not covered.


"I don't claim as much as the premium."

Maybe not today but what about next year or in five years? Having a health insurance plan in place today prepares you for future, unforeseen costs – especially with the new technologies and drug therapies adding to future health care costs.

Ready to get health and dental coverage?
If you'd like to explore plans and see how much they could cost you, get a quote.