How do employee benefits work?
January 2023 – 15 min read
Key takeaways
Employee benefits are provided by your employer in addition to your salary.

Benefits may include health and dental coverage, life and disability insurance and a retirement savings plan.

Employee benefits often extend to cover dependents, which can help protect you and your family's financial, physical and mental well-being.
How workplace benefit plans work
Your employer will sponsor a plan from a provider such as Canada Life. In most cases, both you as the employee and the employer will pay premiums on for the coverage, which are typically deducted from your paycheque. In other cases, your employer would pay the full cost of the benefit plan.
Some plans offer flexible benefits that allow you to pick and choose your coverage options, while others provide the same coverage to all employees.

Types of employee benefits
Prescription drug coverage

Many plans offer coverage for prescription drugs, which can help you access and pay for the medication you need. Eligible drugs must be prescribed by a medical professional , they must be medically necessary, and must have a Drug Identification Number (DIN.) This is an 8-digit code that means it has been authorized for use by Health Canada.
Paramedical coverage
Paramedical services, sometimes called Parameds, are healthcare services that aim to reduce stress, manage pain, and improve sleep and well-being.
Examples of these include:
Physiotherapy and Chiropractors
Massage therapists
Naturopaths and Dieticians
Psychologists and Social workers
Dental care
Dental insuranceOpens in a new window provides coverage for dental and oral health procedures carried out by licensed professionals. This can range from routine check-ups and preventative care through to major operations, depending on the level of coverage.  
Depending on your plan, dental benefits could help cover:  
Basic treatment, such as x-rays, routine tests, cleanings and ongoing care
Major treatment, such as crowns, dentures, and bridgework
Orthodontics, including braces and retainers
Vision care
With vision care benefits, you can take care of your eyesight with: 
Routine eye exams
Glasses
Contact lenses
Accident insurance
Accident insurance can be paid out as a lump-sum following catastrophic injuries, or to help a beneficiary financially following the accidental death of the insured person. 

Travel Emergency medical care and travel assistance
Some plans have coverage that will help you if you have a medical emergency while travellingOpens in a new window. This coverage can help with things like medical evacuation or help locating a doctor or hospital nearby, which can be helpful during a stressful time in an unfamiliar environment. It can also cover the cost of some or all of your medical expenses related to the emergency.
Health care spending accounts
Some employers may offer this to provide flexible, tax-effective coverage for health-related expenses that aren't included in your plan.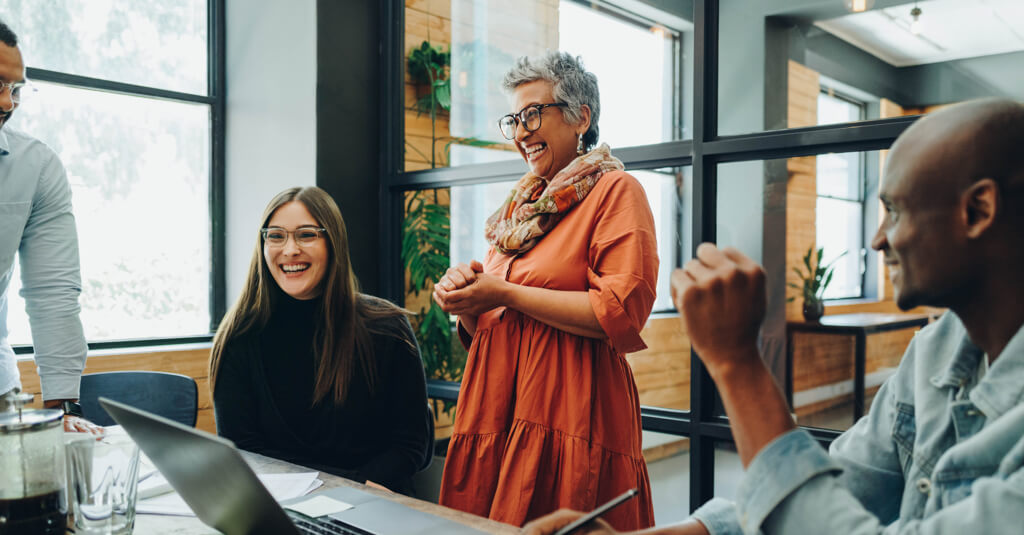 Optional benefits
Some employers may offer a plan that allows you to opt into more coverage.
Some optional coverage will end when you leave your employer, but some plans provide coverage you can keepOpens in a new window. For example, you may be able to can add life insurance, accident insurance and critical illness coverage to eligible workplace plans.
Your rates may even be less than you'd pay for individual coverage, helping you save while keeping you covered.

Workplace retirement and savings plans
On top of offering health insurance, some employers may also have a workplace retirement and savings planOpens in a new window that can help you plan for the future.  
A pension plan is offered by an employer or association to provide retirement incomeOpens in a new window, which can help bridge the gap between your personal savings and government benefits for your retirement.
A pension plan offers more buying power because your contributions and your employer's contributions are pooled and invested in segregated funds. In some cases, your employer may also match a portion of what you contribute over a minimum amount.
Try to take advantage because it's additional money to save for your retirementOpens in a new window.
What happens to your benefits if you leave your job?
If you retire or leave your jobOpens in a new window and had coverage through your workplace, this normally ends when you leave your employer.
You should talk to your Human Resources (HR) representative as soon as you know you're leaving, as you may be able to keep or replace some of your coverage, such as life insurance, accident insurance or critical illness insurance.
If your health and dental coverage ends, you could look at purchasing personal insuranceOpens in a new window.

What's next?
If you're not covered by a workplace plan but still want to explore health coverage options, personal insurance may be right for you.

Speak to your HR representative or sign into your online account to learn more about your Canada Life workplace plan.
The information provided is general in nature and should not be relied upon as a substitute for advice in any specific situation. For specific situations, advice should be obtained from the appropriate legal, accounting, tax or other professional advisors. You should carefully review the details of your own coverage that are set out in your policy or certificate of insurance.