Benefits packages for small businesses
November 2022 – 15 min read
Key takeaways
By providing benefits, you can help protect the physical, financial and mental well-being of your employees.

Offering a benefits plan can help you attract and retain top talent, and help your business grow.

You can offer base benefits, which are those most commonly offered in a group plan, as well as speciality benefits to provide your employees with even more coverage.

Premiums paid on group benefits are considered an eligible business expense for tax purposes, and plans can be customized to suit your budget and needs.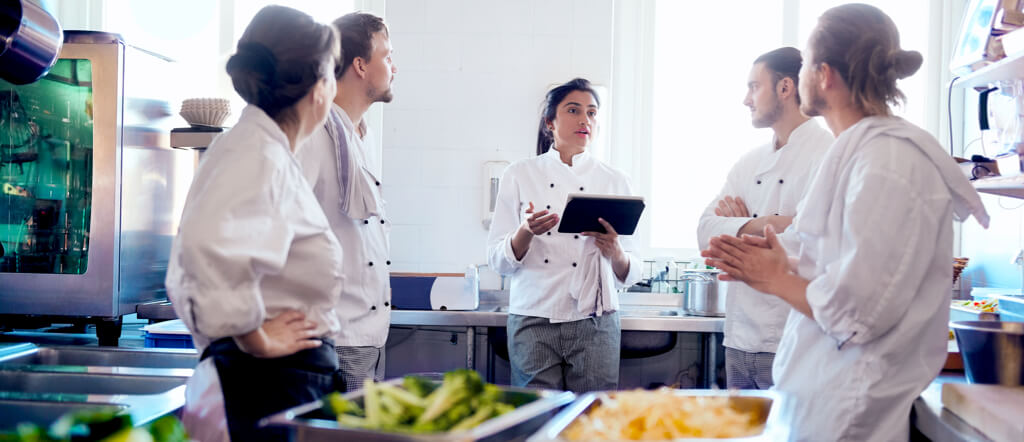 Thinking about offering employee benefits?
If you own a small business, you may be thinking about offering a benefits package to your employees.

There are many reasons why offering benefits makes sense for your business. Providing a plan can:
Support employees' physical and mental well-being

Boost morale and help maintain workplace productivity

Help you to attract and keep top talent

Provide you with tax benefits
By customizing your plan, you can find a solution that suits the needs of your business as well as your budget. How you structure your plan will depend on things like the size of your business as well as the type of benefits you plan to offer, such as health and dental.

Base benefits
Health care
Canadians may be covered by provincial or territorial health care plans that provide basic coverage for essential medical care. However, this coverage may not extend to visits to a massage therapist, the optometrist, dentist or physiotherapist. This means people must pay out of pocket to cover these bills. In some cases, this can amount to hundreds of dollars per year.
By offering a workplace plan, you can help employees bridge the gap between what's covered by the government and what they pay out of pocket, and by helping your employees stay healthy, you can help reduce time off work associated with illnesses, too.

Prescription drug coverage
Having prescription coverage for drugs in place can help your employees access the medication they need to live full lives, which can in turn translate into a healthy and productive workforce. We help you to keep costs down by:
Carrying out regular reviews to see if any new cost-effective drugs are eligible for coverage

Keeping dispensing fees in check with regular reviews

Encouraging generic alternatives, which can have a lower price-point than a brand name drug while still being an effective treatment
For employees with more complex or ongoing conditions, our Health Case Managers can provide additional support.
Paramedical coverage
Paramedical services, sometimes called Parameds, are healthcare services that aim to reduce stress, manage pain, and improve sleep and well-being.
Examples of these include:
Physiotherapy and Chiropractors

Massage therapists

Naturopaths and Dieticians

Psychologists and Social workers
Plans provide a dollar amount coverage per year that employees and their eligible dependants can use for treatments to support their mental and physical well-being.
Dental care
Dental insurance provides coverage for dental and oral health procedures carried out by licensed professionals. This can range from routine check-ups and preventative care through to major operations, depending on the level of coverage.
Depending on the plan you choose, dental benefits could help cover:
Basic treatment, such as x-rays, routine tests, cleanings and ongoing care

Major treatment, such as crowns, dentures, and bridgework

Orthodontics, including braces and retainers
Vision care
By offering vision care benefits, you can help employees take care of their eyesight with a plan that can cover:
Routine eye exams

Glasses

Contact lenses

Laser surgery
Disability benefits
There may be times when a disability causes an employee to be unable to work. To help both your employees and your business through times like these, we offer 2 types of disability plans - short-term disability (STD) and long-term disability (LTD).  These plans take a holistic approach to preventing disability and managing claims:

Prevention

We offer resources and support to help employees stay healthy and prevent health-related absences.

Recovery

We'll work with employees who have made a claim to help them recover and get back on the job.

Return to work

Support is available to help employees return to work after a short-term or long-term absence.
Life, critical illness, and accident insurance
In addition to offering health and dental benefits, you may also want to help your employees protect themselves and their families from the unexpected by offering insurance.
Helping your employees to purchase insurance that eases the financial burden of life events is 1 way you can support them through challenging circumstances.
There are different types of insurance available, such as:
Life insurance
Following a death, a lump sum is paid to the policy holder's beneficiary. This money can help your family with funeral costs, outstanding debts or loss of crucial income.
Critical illness insurance
This lump sum is paid out following a life-altering diagnosis of a covered condition and can reduce the financial burden of fighting a serious illness.
Accident insurance
Accident insurance can be paid out as a lump-sum following catastrophic injuries, or to help a beneficiary financially following the accidental death of the policy holder.
Travel Emergency medical care and travel assistance
If a plan member has a medical emergency while travelling, they'll have access to a global network of support. Whether they require medical evacuation or help locating a doctor or hospital nearby, this service supports them as they navigate a stressful time in an unfamiliar environment.
Speciality benefits
In addition to these main benefits, there are other types of speciality benefits you may want to consider such as:
Health care spending accounts
Provide your employees with flexible, tax-effective coverage for health-related expenses that's not included in their plan, or to top up their benefits.
Optional benefits
You may also want to look at offering additional benefits that employees can choose to opt into, such as Portable Benefits.
Portable Benefits let you supplement your benefits plan by offering employees optional life, critical illness and accidental death and dismemberment (AD&D) coverage that they can keep even if they leave your plan. Employees can use an online needs analysis tool, select their type and desired amount of coverage, designate beneficiaries and choose how they want to pay their premiums.
Offering a group savings plan
When thinking about providing benefits, you may also want to consider offering a group retirement and savings plan to help your employees plan for the future.
Offering a group retirement and savings plan can be an affordable and effective way to attract, motivate and keep employees, while helping them save for their retirement, and there are real benefits to your company when you offer a plan:
Tax benefits

With some products you can deduct administrative fees as a business expense.

Reduce payroll expenses

Contributions to a deferred profit sharing plan can, in some cases, reduce your payroll expenses.

Simplified plan governance

While there are certain responsibilities that come with offering a group retirement and savings plan, we simplify the process to help make sure your plan is compliant.
What's next?
Offering benefits is an excellent way to protect your workforce and attract and retain the talent you need to help your business grow.

Benefits plans can be customized to help you meet the needs of your business and match your budget.

We're a leading provider of benefits to small business owners in Canada. To find out more about how we can help with your benefits plan, get in touch.
The information provided is based on current laws, regulations and other rules applicable to Canadian residents. It is accurate to the best of our knowledge as of the date of publication. Rules and their interpretation may change, affecting the accuracy of the information. The information provided is general in nature, and should not be relied upon as a substitute for advice in any specific situation. For specific situations, advice should be obtained from the appropriate legal, accounting, tax or other professional advisors.