Saving for your child's education
Jan 2023 – 15 min read
Key takeaways
With the cost of post-secondary education continuing to rise, it's important to start saving as soon as you can.

Tax-efficient savings options like an RESP can help you save for your child's education.

Combining government grants with other personal investments and savings can help you cover the costs of college or university.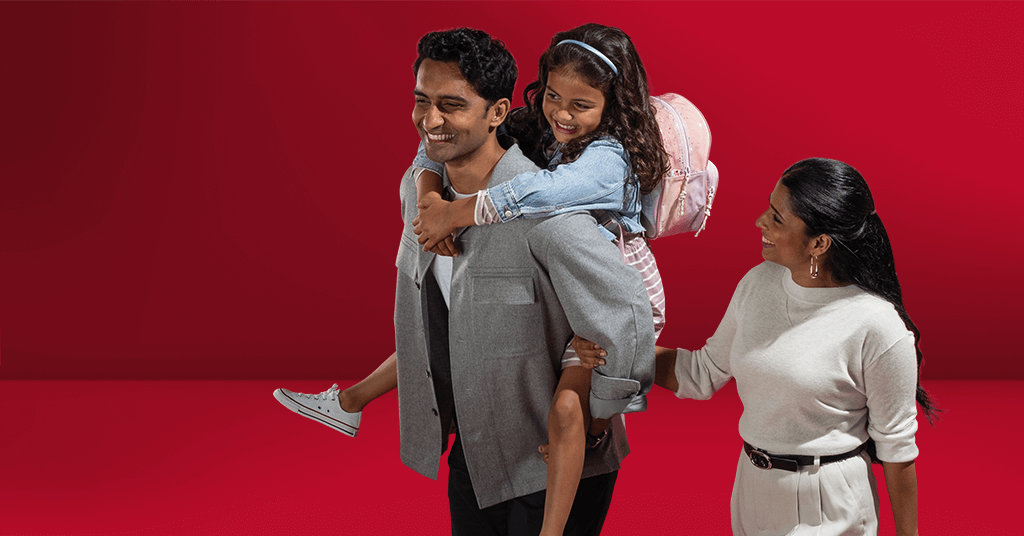 When to start saving for your child's education
The short answer? The sooner, the better.
When starting a familyOpens a new website in a new window, the cost of college or university may seem like something to think about in the distant future. However, with both the cost of livingOpens in a new window - Opens in a new window and the price of post-secondary education on the rise, putting money aside now can be a big help when the time comes.
For the 2022/2023 academic year, students in full-time undergraduate programs will pay an average of $6,834 in tuition fees, up 2.6% from the year before. For graduate programs, the cost rises to $7,437 a year.
With that in mind, when it comes to planning your child's future, it can be a big help to start saving as soon as you can.

How to start saving
There are many saving and investment accounts as well as government grants and benefits that can help as you start putting money away for school.

How much should you be saving?
Every family is different, but a good rule of thumb is to start saving early and save often.
It's important to remember that the price of tuition may be substantially more than the current average when it's time for your child to start college or university, and that you may need to cover more than just tuition. You might also want to make sure you've got additional costs covered like the price of living on campus, commuting or travel, and other expenses such as books or, supplies, food and more.
The amount you may choose to save will depend on things like your household income, daily expenses, and other savings and investments you may already have. Maximizing the annual limits for things like RESPs or TFSAs can help grow your money, and even small contributions now can add up later.Opens in a new window
What happens if your child doesn't go to school?
Of course, it could be the case that when your child reaches high school, they decide that post-secondary education isn't for them – but that doesn't mean all your saving was for nothing.
There are still options available if your child doesn't want to go to college or universityOpens in a new window. You can leave an RESP open for up to 36 years, so they can always use it later if they change their mind. Depending on the RESP, you may also be able to move the money to a Registered Disability Savings Plan or Registered Retirement Savings Plan (RRSP).
What's next?
Saving for post-secondary education doesn't have to be daunting. By starting early and with the right planning, you can get on track to meet this goal.

The information provided is based on current laws, regulations and other rules applicable to Canadian residents. It is accurate to the best of our knowledge as of the date of publication. Rules and their interpretation may change, affecting the accuracy of the information. The information provided is general in nature, and should not be relied upon as a substitute for advice in any specific situation. For specific situations, advice should be obtained from the appropriate legal, accounting, tax or other professional advisors.