Benefits of responsible investing
Sept 2021 – 15 min read

Key takeaways
The popularity of responsible investment (RI) is continuing to surge globally.

RI is a form of investment that includes environmental, social and governance (ESG) factors in decision-making.

There are many reasons why RI is becoming popular around the world as well as here in Canada.
The popularity of responsible investment (RI) is continuing to surge globally
Across Canada, investors are looking to use the power of their portfolios by choosing investments that not only provide strong returns, but also help make a positive difference to society.
Responsible investing is a form of financial investment that incorporates environmental, social and governance (ESG) factors, without, of course, neglecting desired financial returns. Over halfOpens a new website in a new window - Opens in a new window the professionally managed money in Canada is now in responsible investments, and a recent reportOpens a new website in a new window - Opens in a new window has also shown that the amount of money being managed using RI strategies has risen from $2.1 trillion in December 2017 to $3.2 trillion in December 2019 – a 48% increase.
So what's causing all the interest in RI?
As it turns out there are a number of great reasons why long-term investors are looking to incorporate environmental, social and governance factors (ESG) into their responsible investing decision-making.
Balancing purpose with performance
As investors become more conscious of the impact companies have on our environment and society, there's an increasing demand to use investments to drive change. If you're passionate about issues such as climate change, women in leadership and gender equity, water scarcity or executive compensation for example, RI gives you the opportunity to invest in funds and companies whose values align with yours.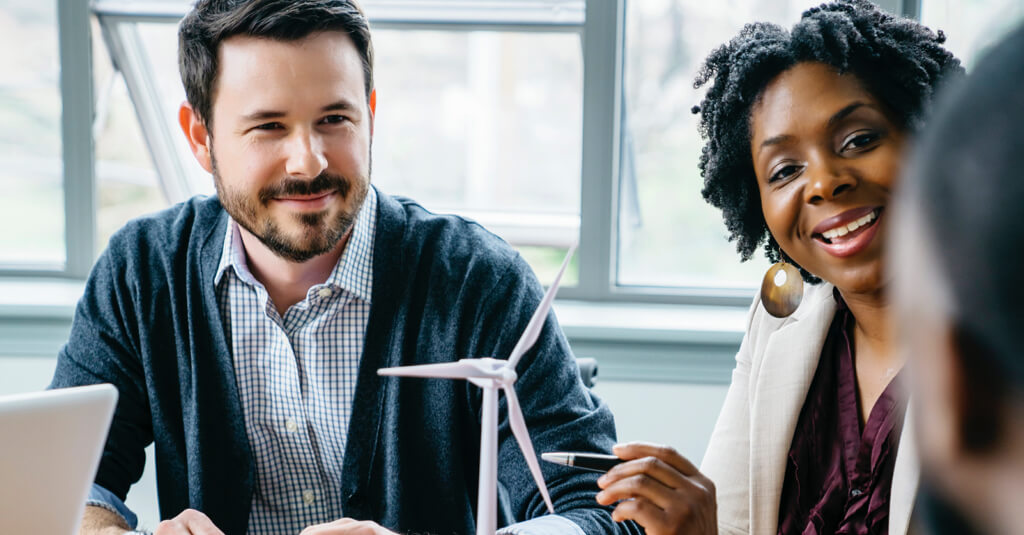 ESG can help manage risk
Events like BP's Deepwater Horizon disaster, Volkswagen 'Emissions-gate' and various other corporate scandals have shown what lack of ESG integration can have on performance and company reputation.
Additionally, they've also demonstrated how good ESG practices could've not only prevented tragedy, but helped protect shareholder profits.
Let's take Deepwater Horizon as an example; in the 3 years leading up to the explosion, regulators had cited BP for 760 "egregious and willful" safety violationsOpens a new website in a new window - Opens in a new window , indicating that a disaster was not only preventable, but likely.
To an asset manager or investor who'd only been looking at the financials, these violations could have been easy to miss. Those who'd been looking at things like BP's health and safety track record - or in other words, had been applying ESG - could have seen that these warning signs signaled a high-risk investment.

Your investments can help build a better future
Responsible investing provides you with the opportunity to enjoy financial gains, and can also help make positive change in the world. One key aspect of sustainable investing is shareholder engagement. This is when fund managers use their leverage to influence companies into changing behaviors, through methods like voting at annual general meetings (AGMs), privately engaging through letters, phone calls and meetings, or publicly lobbying via the press and social media. If engagement isn't possible or isn't proving effective, fund managers may decide to limit investments in these companies.

RI may be the future of investing
Responsible investment is by no means a passing fad. In fact, studies have shown that ESG is expected to see continued growth in years to come. A surveyOpens a new website in a new window - Opens in a new window from the Responsible Investment Association (RIA) revealed that 77% of respondents agreed that companies with strong ESG practices make better long-term investments, and 82% said they'd like to allocate a portion of their portfolio to RI.
Canada Life Sustainable Portfolios are available through a segregated fund policy and a group variable annuity policy issued by The Canada Life Assurance Company in November 2021 and as mutual funds managed by Canada Life Investment Management Ltd. As of September 2021. Commissions, trailing commissions, management fees and expenses all may be associated with mutual fund investments. Please read the prospectus before investing. Mutual funds are not guaranteed, their values change frequently, and past performance may not be repeated.