Canada Life CHL Game Nights

Canada Life supports Canada's game
We're coming to communities across Canada to celebrate the game that unites us all.

Supporting the next generation of stars
Whether your family goes back 3 generations or you've been here for 3 days, hockey is part of the fabric of Canadian life.
Canada Life will be in local rinks across the country bringing more Canadians together to watch hockey's next generation.

Memorial Cup Getaway contest cancelled
Thank you to everyone who entered the Memorial Cup Getaway contest this season. Unfortunately, due to COVID-19, the contest has been cancelled. Instead, we've donated the $5,000 prize value to Canadian Blood Services, who we've proudly supported for over 50 years. We look forward to continuing our support of our partners during these challenging times.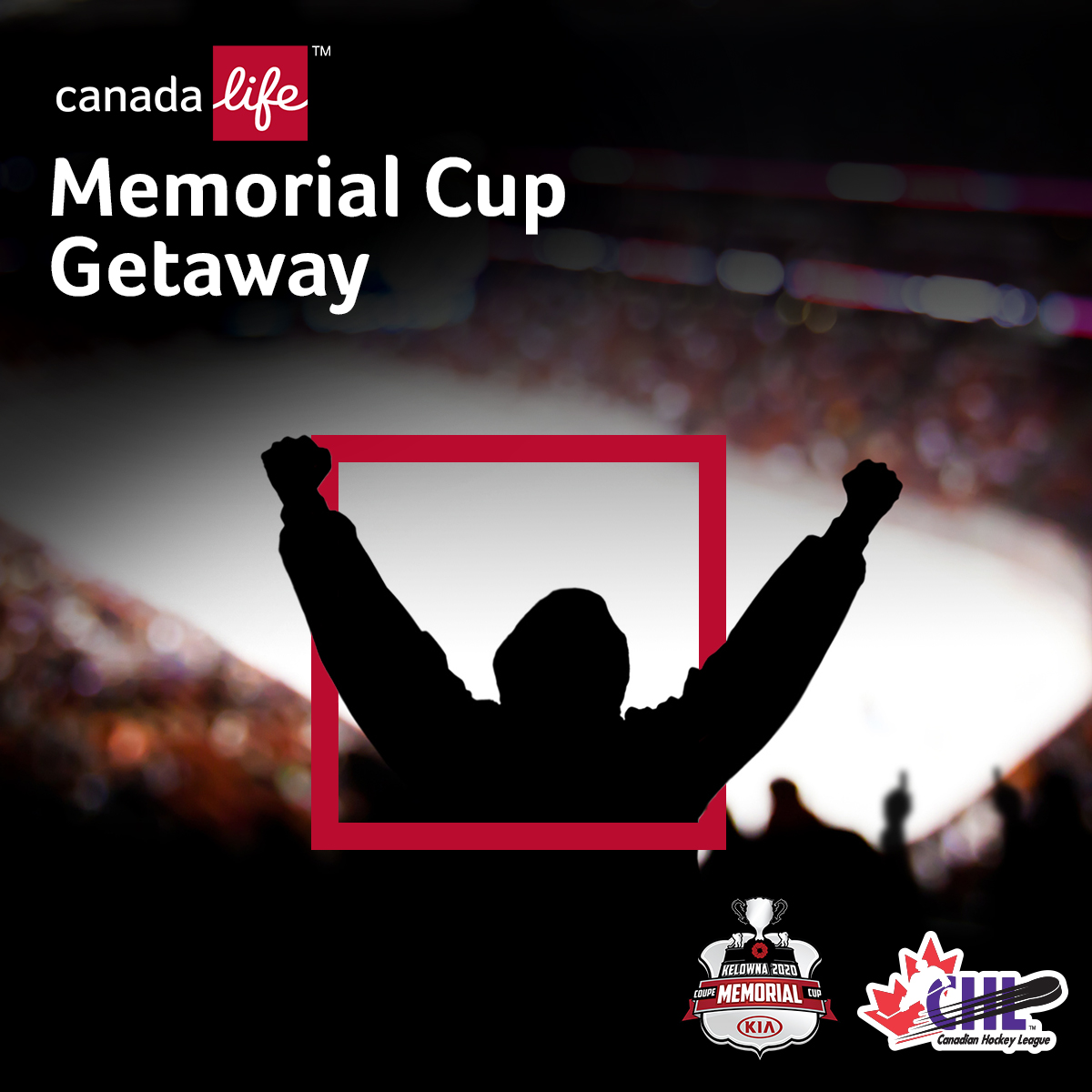 National events
Memorial Cup presented by Kia

Watch the best teams compete for junior hockey's ultimate prize.

CIBC Canada-Russia series

Be a part of the iconic rivalry in communities across the country.

Kubota Top Prospects Game

Spot the next hockey superstar at the annual NHL draft showcase.
Join us at a Canada Life Game Night near you
Canada Life is proud to be coming to communities across Canada to help provide a great atmosphere for CHL fans.
Continuing our 50-year partnership with Canadian Blood Services
It's not just about hockey - Canada Life supports the physical, financial and mental well-being of all Canadians in the communities where we live and work. We're partnering with Canadian Blood Services and Hockey Gives Blood to educate the hockey community about the importance of blood and stem cell donation.
Visit us at the Canada Life Zone
Get involved in the action by joining us on the concourse during select CHL Canada Life Game Nights during the 2019-2020 season.

Test your accuracy

See if you can shoot as well as the junior stars you're watching at our Canada Life Zone accuracy shooting challenge.

Take a shot at helping to save a life

Find out your blood type at the Canadian Blood Services' Hockey Gives Blood booth.
Explore more from Canada Life