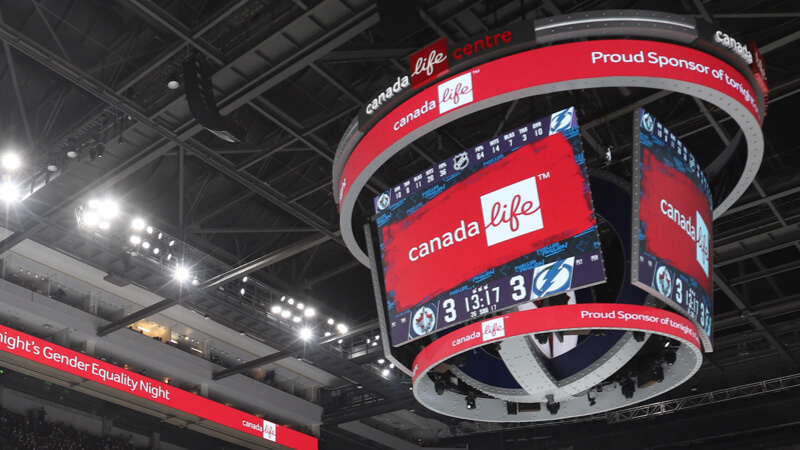 Canada Life Centre
Home of the Winnipeg Jets and Manitoba Moose and host to more than 140 events each year

Welcome to Canada Life Centre
Given our long history and deep roots in Winnipeg, it just makes sense that the home of the Winnipeg Jets and Manitoba Moose would one day become Canada Life Centre.
We're proud to have our name on a place that embodies the heart and spirit of the city's vibrant community. Canada Life Centre has consistently been recognized as one of the premier sports and entertainment venues in North America, making our partnership even more exciting.

Canada Life and True North Sports + Entertainment
True North Sports + Entertainment has an enduring commitment to giving back, to helping build stronger communities, especially where we live and work. Canada Life shares these values - that's what makes this partnership so special.
We believe that with this new long-term strategic relationship, we can do more for the community and help bring awareness and support to a range of community events and programs.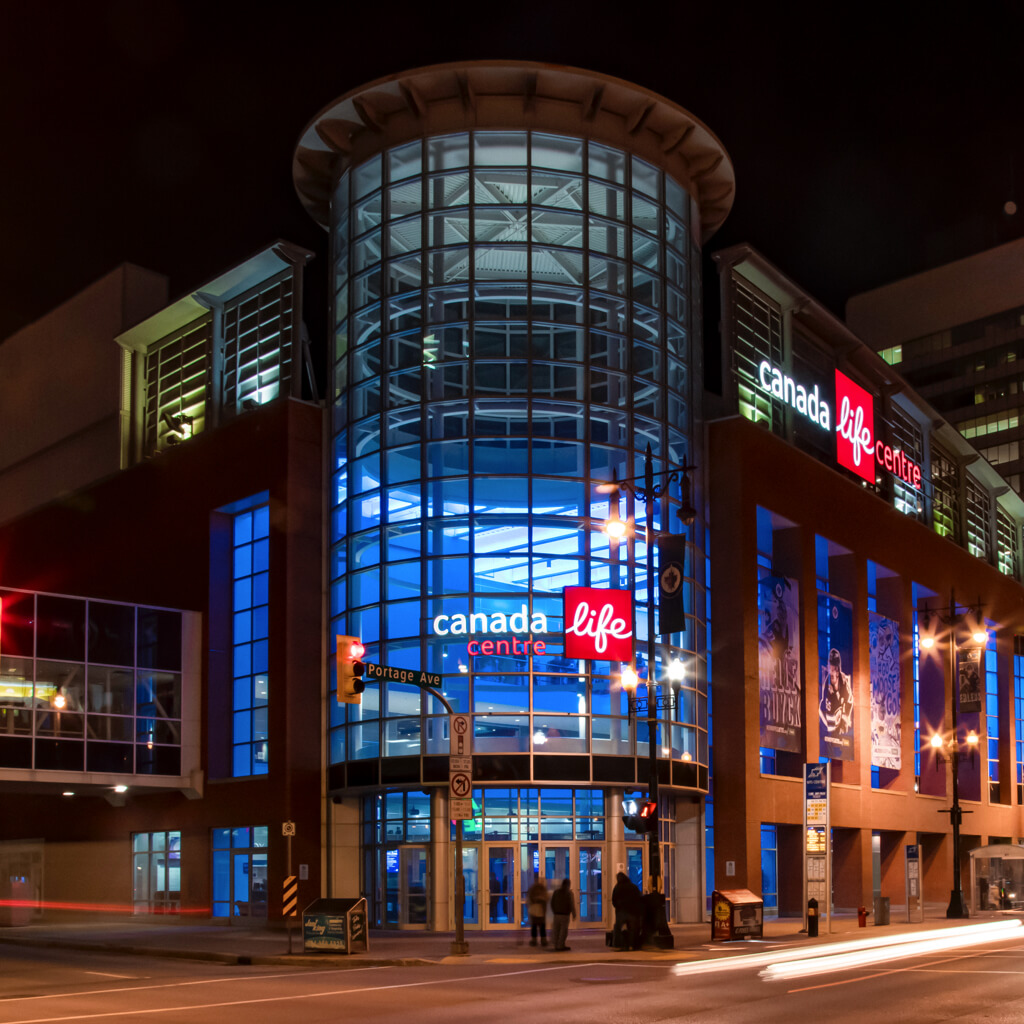 For more than 175 years, we've called Winnipeg 'home' and we're proud to be an integral part of the fabric of this community.
Jets welcome Canada Life as first-ever jersey patch partner
Official Winnipeg Jets Adi-Pro jerseys will proudly display the Canada Life patch positioned on the upper right chest area of both home and away jerseys beginning in the upcoming 2022-23 season as part of a multi-year jersey patch partnership.

What's happening in the arena?
We're looking back at last season and carrying that spirit of community engagement into next season. We're focused on making connections and building relationships with community partners.

South Asian Heritage Night
We're proud to be part of the Winnipeg Jets first South Asian Heritage Night on Saturday, February 11. This night will be focused on celebrating the
local South Asian culture through specialty warm-up jerseys, in-game entertainment, South Asian food specials and more!

Home Opening Weekend
We helped kick off the 2022-23 hockey season at Canada Life Centre with the Winnipeg Jets and Manitoba Moose Home Openers on October 14th and 15th, 2022.
Fans experienced an interactive Canada Life photobooth and contest in the concourse, and had the chance to win a new jersey and a pair of tickets to an upcoming game.
Celebrating Women in Sport
On International Women's Day, we're inviting members of our Women in Leadership Employee Resource Group (ERG) to help us #EmbraceEquity in our communities and celebrate Women in Sport during the Winnipeg Jets game on March 8, 2023, at Canada Life Centre.

Special Olympics Manitoba Showcase
On April 1, 2022, we invited Special Olympics Manitoba to join us for a Manitoba Moose game at Canada Life Centre. Fans experienced a unique intermission showcase featuring Special Olympics Team Canada athletes from Manitoba. We also had the opportunity to present Special Olympics Manitoba with $10K in support of their school programs.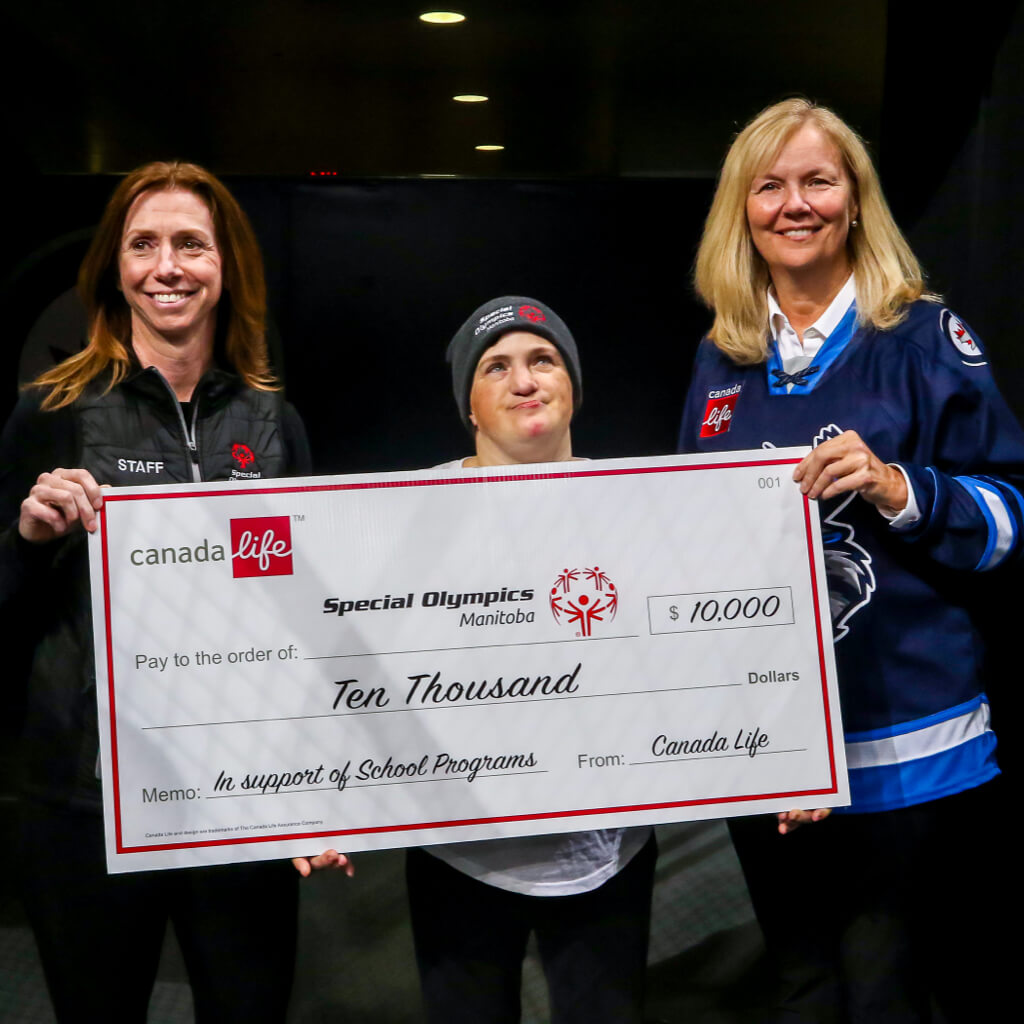 Explore more from Canada Life