Canada Life giving back to Canadians on and off the golf course
May 8, 2019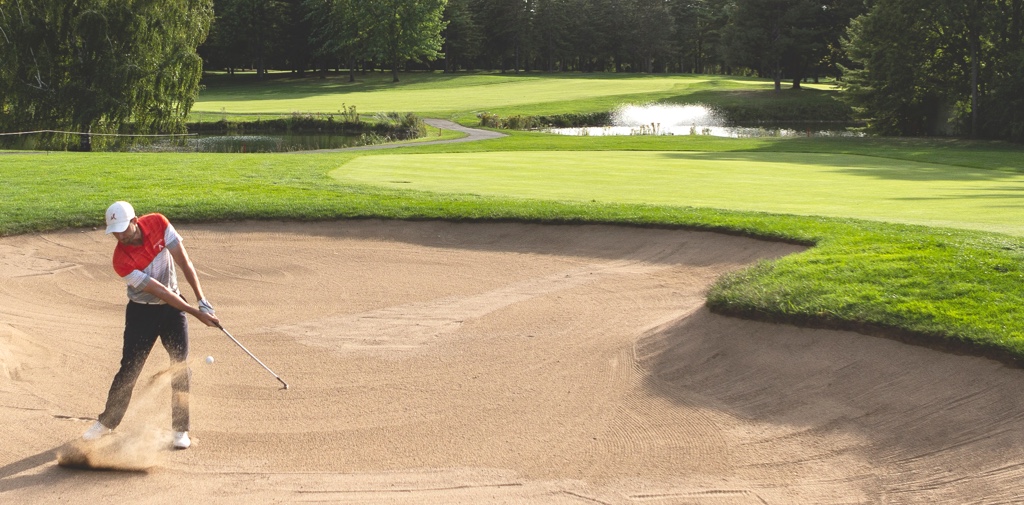 Before Canadian golfer Mackenzie Hughes started impressing people with his play on the PGA TOUR, he honed his craft on the Mackenzie Tour – PGA TOUR Canada.
Hughes, like many others, worked his way up the ranks and his time on the Mackenzie Tour no doubt prepared him for success on the PGA TOUR.
The first stop of this year's Mackenzie Tour is the newly re-branded Canada Life Open from May 20-26 in Vancouver. The upcoming event in B.C., the opener for the tour, can set the tone for the whole season.
"The first event is very important," Mackenzie Tour vice president Scott Pritchard said. "It's your first impression of what the Mackenzie Tour is for new players in particular. Starting off in a city like Vancouver, playing a golf course like Point Grey, which is one of the top courses in the country, and leaving that lasting impression with those players in terms of 'Here's what you can look forward to for the rest of the year' is important to us."
Beyond the first event, Canada Life has other tie-ins with the tour. It sponsors the tour championship in London, Ont., as well as giving out $2,500 each week to the Canadian Player of the Week and $25,000 to the Canadian Player of the Year.
Pritchard said that Canada Life's support has been critical to the tour and Canadian golf.
"Giving these players the opportunity to compete at this level in order to reach their dream of getting to the PGA TOUR is very important and it's valuable to Canadians in particular," Pritchard said.
The Mackenzie Tour is a stepping stone to the PGA TOUR and they've helped several players, which includes a handful of Canadians, achieve their dream. At the end of each year, the top five players on the tour move up to the Web.com Tour, which is the next step on their path to the PGA TOUR. Players that finish 6-10 have an opportunity to earn their way on to the Web.com Tour through the final stage of qualifying.
So far, 190 players from the Mackenzie Tour have reached the Web.com Tour and 31 of those reached the PGA TOUR. Of those 31, seven players have won a PGA TOUR event, with three of those being Canadian.
As much as the partnership between Canada Life and the Mackenzie Tour has helped Canadians on the course, one could suggest they are doing even more for Canadians off it. The tour raised over $1 million last year across all their events for various charities and more than $4 million since the tour was established in 2013.
The Canada Life Open itself supports Canucks For Kids, and it's Canada's Life's presence in the cities of the tournaments it sponsors that helps make a huge difference.
"Without Canada Life, we wouldn't have the platform that we do in Vancouver and in London to really make an impact in people's lives," Pritchard said. "That's really one of the most important aspects of having a sponsor like Canada Life involved."
For more information on the Canada Life Open or to purchase tickets visit: https://www.canadalifeopen.com/tickets.htmlOpens a new website in a new window - Opens in a new window