Jeff Macoun wins IABC London's 2021 Communications Champion Award
June 24, 2021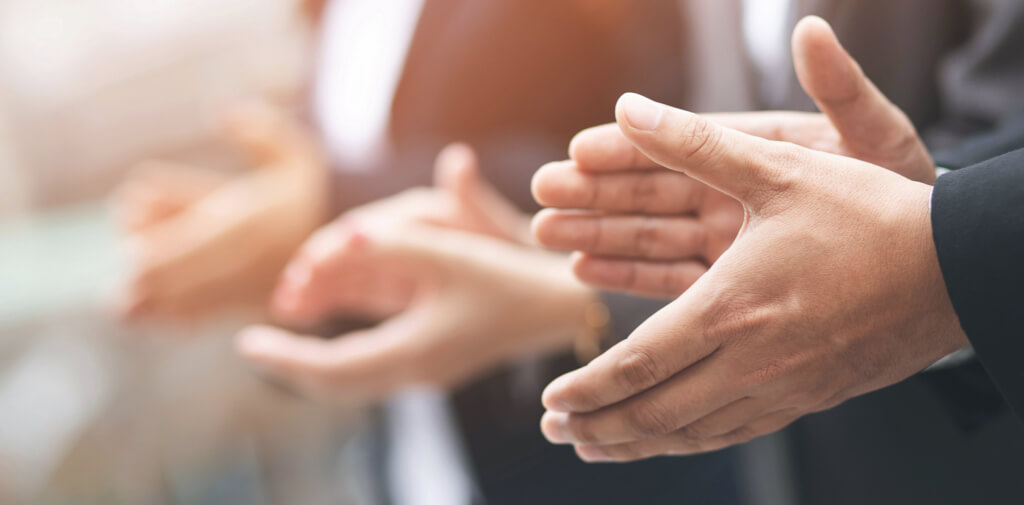 Canada Life's President and COO recognized for leadership during pandemic, re-brand and return to work
London, ON, June 25, 2021. . . Tonight,Jeff Macoun, President and COO, Canada for Canada Life will receive the 2021 Communications Champion Award from the London chapter of the International Association of Business Communicators' (IABC) at a virtual awards gala.
The award recognizes senior leaders who recognize the value of strategic communications and who deliver exceptional leadership communication. The Canada Life communications team nominated Mr. Macoun to recognize him for his collaborative, strategic and transparent approach to communications during times of significant change.
"Canada Life's purpose is to improve the financial, physical and mental well-being of Canadians. Jeff lives and breathes those values in everything he does," said Paul Mahon, President and Chief Executive Officer, Great-West Lifeco (Canada Life's parent company). "I've been so impressed by how he has risen to the occasion repeatedly over the years, advocating fiercely for customers, employees, advisors and communicators, and it shines through in his personal and professional communications style."
Most notably, the team nominated Macoun for his clear and consistent communications approach during times of significant change.
"It's clear that Jeff always considers the audience, timing and approach, demonstrating a strong and sincere commitment to communications," said Megan Zinn, President, IABC London. "And his leadership and business results – a historic and seamless re-brand, an engaged and satisfied team during a global pandemic, and extensive support of the community – speak to his exceptional skills. Congratulations on receiving the 2021 Communications Champion Award!"
Under Macoun's leadership, positive employee experience scores have increased to 86% over the course of the pandemic, with many employees citing that among other things, efforts to determine what the future of work will look like have been transparent and timely.
And in 2020, Brand Finance recognized Canada Life as the fastest growing brand in the country after a historic re-brand which combined three of Canada's largest insurance brands, Great-West Life, London Life and Canada Life, into one brand and company.
The annual IABC London Virtuoso Awards recognize local professionals for a variety of successful campaigns across 25 different categories from crisis management to corporate social responsibility to branding and more. For more information, visit the Virtuoso Awards website.
About The Canada Life Assurance Company
Canada Life is a leading insurance, wealth management and benefits provider focused on improving the financial, physical and mental well-being of Canadians. For more than 170 years, individuals, families and business owners across Canada have trusted us to provide sound guidance and deliver on the promises we've made.
On January 1, 2020, Great-West Life, London Life and Canada Life became one company – Canada Life, and today, we proudly serve more than 12 million customer relationships from coast to coast to coast.
Follow us on Facebook , Twitter , Instagram, YouTube and LinkedIn.
For more information contact:
Liz Kulyk
Assistant Vice-President, Media & Public Affairs
The Canada Life Assurance Company
204-391-85152
Media.Relations@canadalife.com
Megan Zinn
President, IABC London
519-859-8554
iabclondonpresident@gmail.com
Featured news
Canada Life, IGM Financial and Power Corporation of Canada today announced a donation of $125,000 equally split between the Canadian Red Cross and UNICEF Canada appeals, supporting the critical humanitarian needs following the earthquake that hit the south-east Türkiye and Syria on February 6, 2023.
Canada Life Investment Management Ltd. (CLIML) today announced the results of special meetings held on January 18, 2023, where investor approval was sought for certain fund mergers.