Canada Life named among Canada's Top 100 Employers and Top Employers for Young People
March 3, 2017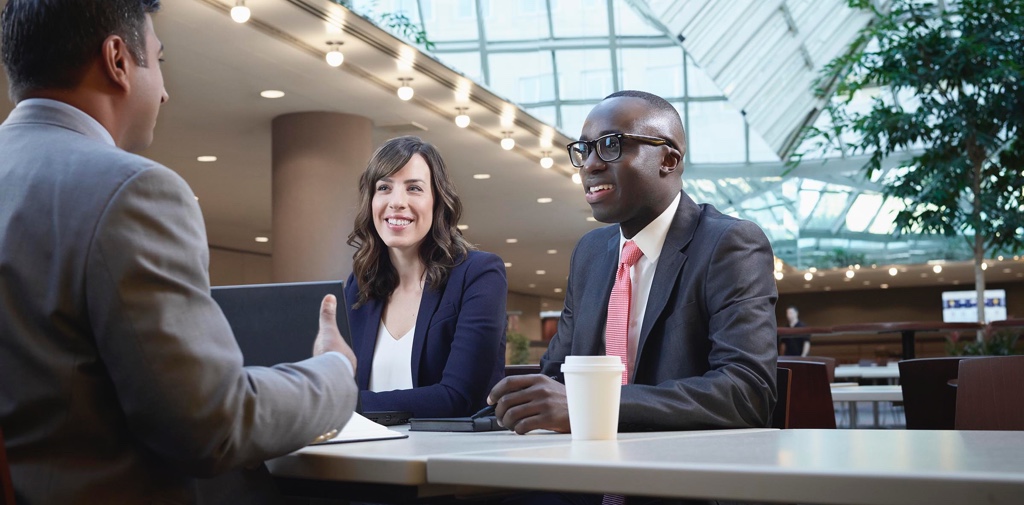 Great-West Life and its subsidiaries, London Life and Canada Life, have been honoured to be again selected as one of Canada's Top 100 Employers and also a Top Employer for Young people.
Our recognition in the two competitions by a national recruitment website was based on several factors, including the company's dedication to employee training and development, which is reflected in the fact every employee has access to $2,000 for external and/or internal education opportunities.
"Our commitment to employee development is critical," says Cathy Weaver, Senior Vice-President, Human Resources, Canada. "Enhancing skills strengthens us as an organization.
"We're also proud to be able to recruit some of the brightest people coming out of university and college. It's a win-win for students launching into their careers and for us because it shapes our future with solid succession planning."
Our organization participates in many campus recruitment events every year, which helps build relationships with up-and-coming graduates. The post-secondary scholarships we offer also appeal to younger people.
The two groups of award-winning employers were revealed in special magazine supplements to the Globe and MailOpens a new website in a new window - Opens in a new window .

Featured articles
Annual meetings to be held virtually on Thursday, May 5
SecurePak combines ClaimSecure's innovative technology with Canada Life's high-quality pooled products into a unified product offering and experience.
Canada Life Investment Management Ltd. (CLIML) announced today that it will be making changes to six balanced funds.