Canada Life Free Sundays@WAG Launch this Weekend
January 6, 2020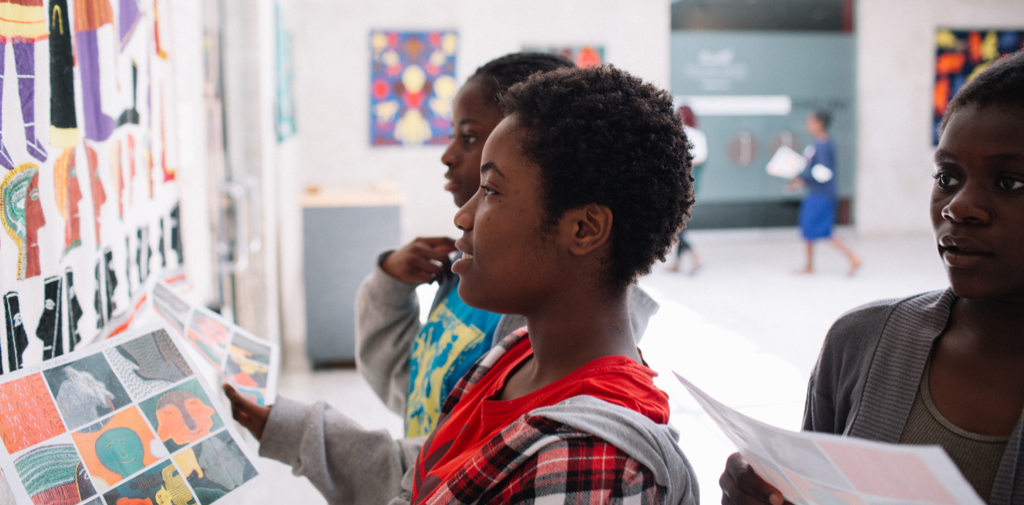 Free admission and family fun on the second Sunday of every month
Winnipeg, Manitoba, January 6, 2019: The Winnipeg Art Gallery (WAG) and Canada Life are excited to announce a new three-year program that gives the public free admission to the WAG on the second Sunday of every month. Starting January 12, 2020, Canada Life Free Sundays@WAG ensures greater community access to the Gallery and features enriching family programming that changes each month.
Canada Life Free Sundays@WAG opens the WAG doors wide, inviting people everywhere downtown to the neighborhood of both the WAG and Canada Life to experience the joys of art. This regular occurring programming launches the same year as the WAG Inuit Art Centre, which opens later this fall and will showcase the largest public collection of contemporary Inuit art in the world. As well, visitors will be able to explore the Into the Light: Lionel LeMoine FitzGerald exhibition, organized and circulated by the McMichael Canadian Art Collection in partnership with the Winnipeg Art Gallery, also supported by Canada Life, which opens in April 2020.
Quick Facts:
Save the date for 2020 Canada Life Free Sundays@WAG: January 12, February 9, March 8, April 12, May 10, June 14, July 12, August 9, September 13, October 11, November 8, December 13.
The WAG is open Sundays from 11:00 a.m. to 5:00 p.m. From 2:00 p.m. until 4:00 p.m., the free days will feature complimentary activities for the whole family, such as games, art making, tours, films, and performances.
The first-ever edition of Canada Life Free Sundays@WAG on January 12, 2020 will kick off with The Great Gallery Parade with the help of neighborhood partner Art City. Participants will decorate themselves into a work of art and parade through the WAG!
Free public parking is available at the Canada Life parking lot behind 100 Osborne St. N. for visitors on Canada Life Free Sundays@WAG.
Downtown street parking is free Sundays, and several bus routes service Portage Avenue & Colony Street as well as Portage Avenue & Vaughn Street.
On free days there will be a cash snack bar from 1:00 p.m. to 5:00 p.m.
Visitors are always welcome to browse the Gallery Shop or share a picnic in the seasonal Rooftop Sculpture Garden free of charge.
Quotes:

"These next three years are going to be among the most meaningful in the WAG's history thanks to Canada Life. This gift to the public comes into play during Manitoba 150 with an incredible line-up of exhibitions leading up to the opening of the WAG Inuit Art Centre in fall 2020, and beyond. Thank you to Canada Life for helping the WAG break down barriers, making the Gallery more accessible for all."
—Dr. Stephen Borys, Director & CEO, Winnipeg Art Gallery
"At Canada Life, we believe access to arts and culture can help improve a person's overall wellbeing. We're proud to give Manitobans from all walks of life the opportunity to discover the creativity, history and stories of Indigenous, Canadian and world-famous artists through Canada Life Free Sundays@WAG. We hope the community will take advantage of the galleries and family-friendly activities to explore art in a hands-on way and enjoy browsing the fascinating works by artists like L.L. FitzGerald."
—Debbie Down, Director - Community Relations, Canada Life
Associated Links
Winnipeg Art GalleryOpens a new website in a new window - Opens in a new window
Canada Life
Stay Connected
Follow us on FacebookOpens a new website in a new window - Opens in a new window , TwitterOpens a new website in a new window - Opens in a new window , and InstagramOpens a new website in a new window - Opens in a new window #canadalifefreesundays #atwag
For more information or to arrange interviews, please contact:
Amber O'Reilly
Engagement Officer
Winnipeg Art Gallery
204.789.1295
PublicRelations@wag.ca
Erika Miller
Associate Manager, Corporate Communications & Public Affairs
Canada Life
204.509.1858/204.946.4232
erika.miller@gwl.ca

The Winnipeg Art Gallery is a cultural advocate using art to connect, inspire, and inform. Playing a dynamic role in the community, we are a place for learning, dialogue, and enjoyment through art. The WAG holds in trust the largest public collection of contemporary Inuit art on earth. To celebrate the art and to honour the Inuit, the WAG is building the Inuit Art CentreOpens a new website in a new window - Opens in a new window , the first of its kind in the world. Opening in 2020, the Centre will bridge Canada's North and South through exhibitions, research, education, and art making. To learn more visit wag.caOpens a new website in a new window - Opens in a new window
About The Canada Life Assurance Company
Canada Life is a leading insurance, wealth management and benefits provider focused on improving the financial, physical and mental well-being of Canadians. For more than 170 years, individuals, families and business owners across Canada have trusted us to provide sound guidance and deliver on the promises we've made.
As of January 1, 2020, Great-West Life, London Life and Canada Life became one company – Canada Life, and today, we proudly serve more than 13 million customer relationships from coast to coast to coast.

Featured news
Acquisition aligns with Canada Life's vision to establish a leadership position in the Canadian independent advisor wealth market.
Canada Life Investment Management Ltd. announces changes to the investment strategies of Canada Life Global Multi-Sector Fixed Income Fund and Canada Life Pathways Global Multi Sector Bond Fund.