Putting customers at the centre of what we do is our company's vision, and it's our people who make it possible.

Our purpose is to improve the financial, physical and mental well-being of Canadians. It's the driving force behind everything we do, and we do it best by working together.
Canada's Top 100 Employers
For the second consecutive year, Canada Life has been recognized as one of Canada's Top 100 Employers. Top 100 Employers are recognized for progressive, innovative programs and support for their employees.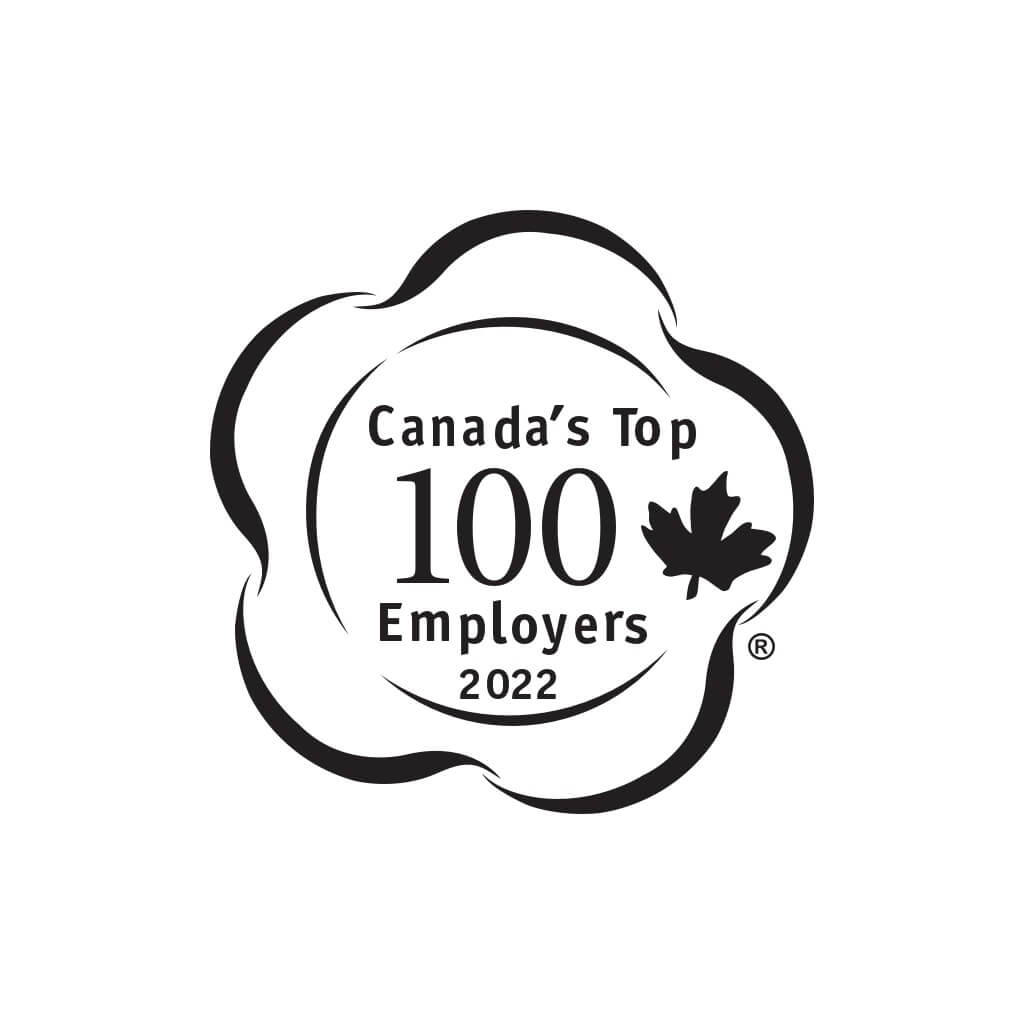 Employment stats
11,282

11,282 employees and 19,610 distribution associates supporting our customers 1 Footnote 1
Fostering a diverse and inclusive workplace
Creating a diverse and inclusive company to fully meet the expectations of Canadians begins with our people. We believe we must reflect the communities we serve. We must ensure our employees feel valued and supported for who they are, so that everyone has the chance to excel.
To learn about some of our diversity and inclusion initiatives and some of the events our employee resource groups have hosted, read our 2021 Public Accountability Statement.
Engaging employees in the community
Volunteering is an opportunity to spark change in the world by giving a little of your time and energy. It's a great way to build skills and make lasting connections while having fun and finding purpose. We encourage employees to connect with their communities and get involved with causes that are important to them.

Due to lasting impacts of the COVID-19 pandemic, many of our workplace fundraising drives and campaigns looked different – but we adapted. From participating in drive-thru events, to donating through online campaigns and fundraisers, our people supported their communities in meaningful ways.

We're proud to recognize our employees' efforts by providing financial support to the charities they care about to help increase the impact of their collective efforts. We recognize their leadership, commitment, and contributions as caring members of communities across Canada.
$73,600

in community volunteer grants awarded to charitable organizations where employees volunteer. 1 Footnote 1

$400,000

raised by 34 corporate teams. We augmented their efforts through corporate contributions of more than $270,000. 1 Footnote 1

United Way Centraide

Our annual United Way Centraide workplace campaign brings our employees together to help create lasting impact where we live and work. In Fall 2021, we raised more than $2 million. To top it off, Canada Life made a corporate donation of over $1.7 million. That means, in total, we've contributed more than $3.7 million to United Ways across Canada this year.
To learn about how our employees engage in the community, read our 2021 Public Accountability Statement.
2021 Public Accountability Statement
From providing financial support for community initiatives, to being recognized as a leader in sustainability, our aim is to positively impact the world around us.
2021 Public Accountability Statement

Contact us to request a physical copy of our Public Accountability Statement.